By Connor Moriarty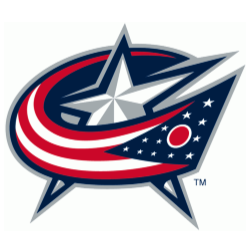 Columbus is off to their best start under GM Moriarty, speeding out to a 11-6-3-1 record and it has everything to do with the new and improved offense transformed in the offseason. The Jackets have a league high 3.76 GF/G thus far and the majority of them are coming from league leader in goals Sonny Milano.
The Jackets most recent game was a 7-2 drubbing of the Boston Bruins who have been a solid team thus far, sitting just 2 points back of the Jackets but looking underclassed against Columbus on Sunday night. Led by Milano, who's 2 goals has increased his league leading total to 16 and now leads the league with 28 points in 21 games. On pace for 109 points, Milano is more than halfway to his 2025 season totals and only 7 goals shy of his career high. "I'm not sure how to describe it but this year feels different, the struggles we went through last year seem so far gone and guys like Mac (McDonagh) and Cogs (Cogliano) have come in and been instrumental to our success" Milano had to say after the game.
Columbus is also being led by second year stud Nico Hischier and rookie defenseman Rasmus Dahlin started off hot and despite cooling off has been a solid piece on the backend that GM Moriarty envisioned when he took over, including first round picks Sanheim and Zboril.
Alex Iafallo and Matthew Tkachuk are also experiencing bounceback campaigns while newcomers Lucic, Cogliano and Ryan McDonagh are providing veteran presence heavily needed and worth the price for GM Moriarty in the offseason.
Columbus faces off against Ottawa Monday and are looking for a 4th consecutive win.
11/15/2020 - 281 words