By Tyler Hetherington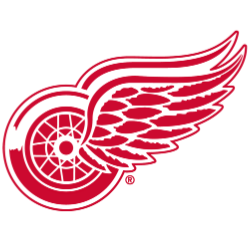 One of the biggest UFA signings of this past offseason saw a legend and potential future hall-of-famer return home.
Gilbert Brule signed a three year contract with the team he spent 13 seasons with. The Detroit Red Wings. The same team who traded him just one offseason ago to the Florida Panthers who then sent him to the Montreal Canadiens near the trade deadline last year. It cost the team a whopping $8,500,000 to get the deal done. But it seemed like Red Wings management basically presented Brule with a blank cheque to return home and mentor the young Red Wings roster.
He comes back to Detroit as the franchises 2nd place player in games played, goals scored, assists and points. Now that he's signed for three more years he has a shot to finish #1 in all those categories. If he never played another game for Detroit he would go down as one of the greatest Red Wings of alltime. Now that he has returned his legend has grown even more. He gets traded for futures, spends a year chasing the cup and then returns to his team a year later as an unrestricted free agent. At the time of his trading he was the teams captain, he returns again with that C back on his chest.
"There was no doubt going into training camp and the start of the regular season who our captain was going to be. We didn't name a captain last year as we went through a bit of a rebuild. So I guess you could say he's still and been the captain for years in a row event though he didn't play for us last year." Stated Red Wings coach when asked during training camp about who would be the teams captain.
It was reported that Gilbert had a slew of solid top notch offers. But no team could offer the off ice incentives that Detroit could;
"I became a pro FNHL player here in Detroit, I met my wife here in Detroit, I've raised kids here in Detroit, my family all lives in Detroit, my roots are all here in Detroit. It was honestly an easy decision to sign home here in Detroit!" stated Gilbert Brule at his signings press conference.
He was brought in to mentor the likes of Patrik Laine, Mathew Barzal, Nicolas Petan, Melker Karlsson and more. Young pro players who are the current and future of the franchise. But no matter their success. This is Gilbert Brule's team and he's here to still contribute. He's still a top player in the league. He scored 83 points in 82 games last season for Florida and Montreal and he's not slowing down anytime soon.
How will he gel with his new younger teammates? Will he keep up his point per game pace? We'll see at the first quarter mark of the season.
11/2/2020 - 480 words