By Tyler Hetherington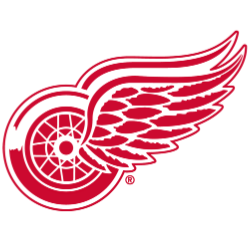 The Detroit Red Wings have traded their oldest veteran and might not be done there.
Yesterday GM Tyler Hetherington completed a trade with the Nashville Predators. Sending Tomas Malec as a rental and third-round pick to the Predators, and in return they received Alexander Alexeyev, a second-round pick and $5,000,000.
Alexander Alexeyev is an 18-year-old rookie playing in the farm system and has put together a decent first campaign. Amassing 12 goals and 27 assists for 39 points in 63 games in the farm system. He's a former 31st overall pick in the 2025 draft and has a ton of promise. The Red Wings also receive a second-round pick in 2027 which is Nashville's pick, and $5,000,000 cash!
Tomas Malec, the 38-year-old veteran was signed as a free agent two years ago by GM Hetherington. He was brought in to be a veteran presence on the back end and he played very well in his time in Detroit. He put up 8 goals and 32 assists for 40 points in 72 games last season. But this season has been a bit of a struggle. Father time seems to have caught up with him a bit as he suffered two injuries this season that kept him out of some games. Currently, he sits at 6 goals and 15 assists for 21 points in 50 games played this season.
Malec has played in 1521 games which is good for 20th all-time in the FNHL. He has seen it all. He was scheduled to be a Unrestricted Free Agent this offseason if he decides to play another year, but at this point he isn't commenting on his future and is focusing solely on the now;
"I had fun playing in Detroit, we had some ups and downs but all in all it was a fun place to play. I'm excited to be heading to the first place Predators and contribute any way I can to hopefully win a championship." stats Tomas Malec after cleaning out his locker room.
This is actually Tomas Malec second go with the Predators organization, playing there from 2008 to 2010.
There is many rumours out there right now another veteran o the Detroit Red Wings team is about to be dealt as a rental player. Jakob Klepis seems to be the most valuable rental available, but it could also be Jared Aulin or potentially both. After moving Malec and potentially Klepis and Aulin the average age of the Red Wings pro roster will drop by a few years. This is a young organization and it seems to be getting younger by the day.
Stay tuned for more trade news in Detroit as the deadline inches near!
6/30/2020 - 441 words