By Jeff Nagle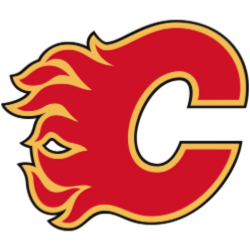 Calgary (AP) - The Calgary Flames made a move Sunday afternoon to fill a gaping hole in their net since Malcolm Subban went on the injured reserve with what is believed to be a broken elbow. The Flames acquired veteran goaltender Jonas Gustavsson from the New Jersey Devils in exchange for goalie James Reimer and cash.
"We can't put all of the starting pressure on Marek (Mazanec)this early in his career. He's been great for us, but we need a bit more experience for the time being, and in the playoffs. Jonas has been a starter for most of his career and has been dependable. We're hoping that he can jump in and bridge us until Malcolm comes back." said GM Nagle.
The Flames were rumored to be involved in a major trade that possibly could have involved forward Oscar Moller. After 48 hours of negotiations, it appears as though talks have broken off.
"I won't comment on any rumors. However, the trade market right now is tough to navigate. There are a lot of moving parts and a lot of talk. One minute you can almost be nearing in on a deal and the next, you're left in the cold. It speaks to the level of competitiveness in the league right now. It's great! Especially for fans." said GM Nagle.
With the trade deadline just under a week away, there are many more trade talks to come, but it appears as though the Flames won't be much involved in many more deals. -if any.
"We're really happy with our club. We've got a phenomenal defence core, and we're very deep up front. I have all the confidence in the world that our group will get far this year. While other teams spend their future to load up, one thing you can't trade for or buy is chemistry. We've done a great job to protect our future while working hard with our players to play to their potential and finding the right guys to compliment each other."
"For all intents and purposes, we're done!" added the GM.
6/29/2020 - 345 words