By Jeff Nagle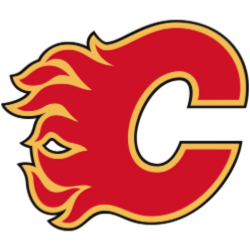 Calgary (AP) - Late last week, Calgary Flames star goaltender, Malcolm Subban, injured his elbow late in the second period versus the New York Islanders. The injury will set the 27 year old back for at least a month, not good news for a Flames' squad trying hard to jockey themselves into a top two finish in the Western Conference.
However, Marek Mazanec, the Flames 25 year old standout has risen to the occasion. Sporting a 3-0-1 record since Subban went down to injury, Marek Mazanec is heroically buying Subban time to heal. His ascension this season will give the Flames a valuable back-up option moving forward, and if he continues to rise, he could find himself a starter position with the Flames or elsewhere in the not-to-distant future.
Last night, the Flames were dealt another challenge as winger David Pastrnak left the game versus the San Jose Sharks with a back injury, believed to be spasms, and will miss 1-2 weeks. Alex Chiasson has been recalled from Quad City to replace Pastrnak on the second line. Chiasson, 30, filled in for Pastrnak earlier this season and scored 3 points in 2 games. The Flames coaching staff are hoping he can continue to fill in with that kind of production.
With two key injuries, the Calgary Flames are hoping to lean on their depth to weather the storm. With the trade deadline on the horizon, the Flames are not expected to be buyers, however, with a few bad games, they could become instant sellers.
6/25/2020 - 253 words