By Tyler Hetherington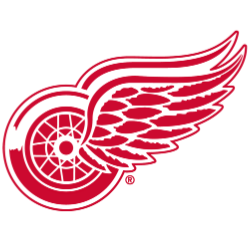 The rebuilding Detroit Red Wings surprised everyone in the first quarter of the FNHL regular season. They sat on top of the Eastern Conference and had everyone shaking their heads. Cam Talbot was in the running for the Vezina and Melker Karlsson was the favourite to win rookie of the year. That was the first quarter of the season...
The second quarter of the season also had people shaking their heads. But for the complete opposite reason. The team started to free fall. They couldn't score anymore and Talbot's game went down a few notches. He also ran into some harsh fatigue as well. While they were on their slide GM Hetherington tried to potentially stop the slide by making a blockbuster trade for Patrik Laine. He has 6 points in 12 games and that includes a three-point game. So if you take that one out. It's 3 points in 11 games as a Red Wing for Laine. Another head-scratcher.
The team almost couldn't do anything wrong in the first quarter. But the second quarter not much is going right for them. The coaches are throwing darts at the board for line combos and positions. Still not much worked and now they have injuries to Tomas Malec and Cory Conacher to deal with.
The Eastern Conference is insanely tight though. Detroit currently sits in 9th place but is also only 4 points out of 3rd place. So if the team can return to the form they had in the first quarter. They'll be fine. But which team are they actually? If they are actually the second quarter team and the first quarter was just a fluke. Things could get ugly.
The amazing start to the season could hurt the Red Wings long term rebuild by keeping them high enough in the rankings. Also those assets that were traded for Laine could've really helped the rebuild.
Did GM Hetherington have one of the most impressive offseasons in FNHL history. Only to completely drop the ball with the Laine trade? We'll see how the next half of the season goes.
5/18/2020 - 347 words