By Spencer Elsby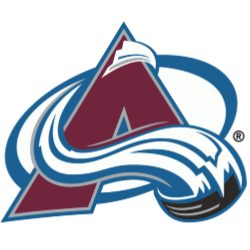 Elsby first year tenure in Colorado already has him in what he will openly say is possibly the worst trade in FNHL history ( his lack of FNHL history should be taken in to factor) however he was quoted yesterday on TSN saying that he wakes up having night terrors about Schroeder and him just scoring , OVER and OVER again , and Schmaltz chirping and mocking the avalanche defence how he is above them and they were never on his level .

Looking at the stats its not hard to believe what Elsby is saying , "I honestly cant even express in words the feelings I have for Karlsson right now , with the team and effort I have put in front of im its ridiculous how much we have let him down and are embarrassing him , this MUST change , weve got a very interchangeable roster and lets be honest not a lot of skill upfront , so were trying to find some chemistry"

The Lake Erie Monsters on the other hand are a different story. WOW There's some great production going on with the u24s in the Avalanche system and most are even U22, The former 3rd round pick and 20 year old Rudolfs Balcers is coming in strong again this season proving all doubters wrong and that he is the real deal and will make the pros , this kid can score and he can move the puck great all around offensive dynamo. Lake Erie has arguably the best D prospect cudpboard in the FNHL and there has been no disappointment there . Axel Holmstrom is living up to potential and if not more proving to the league that he is the real deal and is going to be a force to reckoned with after some development. The biggest Standout of all recently in Lake ErIe has been Devante Smith Pelly (DSP). If DSP can keep up this production he will be back in the pros and if not their will be pro teams calling about this depth winger very soon. With all the woes in Colorado, Lake Erie has so much promise it ALMOST evens out.

4/2/2020 - 363 words