By Skylar Barth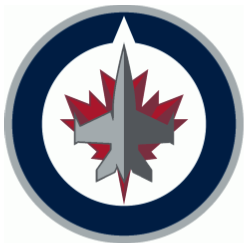 Wow time flew for that last period. Here we are again with another insightful article about the on-goings.
Ilya Mikheyev has picked up production. Rumors were swirling around him earlier this season as the debate raged on wether his short term pain was worth the long term gain. And if can consistently produce 20g on the 2nd line, he will have a spot with the squad. His inherent value will only rise as his long term contract at a bargain for his services in the hits and physicality departments is just too good.
We look for Willy Styles to continue his development and hope he can solidify that top line sniper role before some of our aging vets leave us in the coming years.
The team looks to be in a solid spot for next year.
Kuze will need a new deal, we don't think he will be able to reach his peak production, but his leadership and what he has been doing for our team over the last few years means a whole lot both on and off the ice.
The Roman candle experiment is going ok, is it going 2.6m ok? That question will be answered come playoff time. The next question is if the aging vet will be interested in sticking with the team.
Stephane Da Costa and David Jones are having great chemistry on the 3rd line and are producing very well as depth value pieces. We are very happy they are both with us until end of next year. We would be looking for a 3rd RW if Roman does decide to part. It has to be mutual.
Beau does seem to be struggling and we have him as a depth option, we love his quick game but he hasn't been able to find his stride yet with limited ice time.
In contrast, with limited ice time, Peluso has been showing his physicality which helps bring that element to our team.
Hit leaders like Domi, Mikheyev, and Nino carry much of the weight and the tough nosed Peluso found his way back to Winnipeg with another PTO deal off the FA list.
Winnipeg continues to tinker with their top 4 pairings opting for a mix of IT and skill seeing Risto join Tinordi on the top lines and having a juiced up offensive pair in OEL and Zaitsev on the 2nd.
Depth d pairing of Urbom and Muzzin could not be better.
Show me a better 3rd d pair in the league. I'll wait ...
The value is insane, 1.8m and 1.75m respectively. 77df, 73st, 72it, they have the skill, the punch, the oomph, the 3rd line is clicking very well, and coming from a team who had no 3rd line last year due to - reasons - it's a breath of fresh air.
On the backend, Gillies has been riding shotgun for the last - since ever - he hasn't seen (or needed) a day off in ages. He is an aboslute workhorse and we are beyond impressed with what he has been able to do this year. The guy is 23 freakin' years old. He has an easy 10 years left in the tank. He will need a new deal soon, and we hope he continues his development this offseason.
We knew it was a risk walking away from the leagues best goaltender. We did it with Ersber, we did it with Brad T, but we just seem to keep lucking out on phenominal tenders. We hope this pushes Ilya to compete and develop his game as well and gives us some more assurance with running two young formiddable tenders in the wings. Build from the back out someone once said.
7/21/2021 - 614 words