By Skylar Barth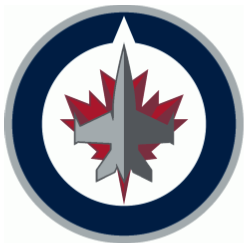 Another pay period comes and goes.
The status of things remain the same.
The west is an interesting place as usual and the games are in that odd spot where its not new, and its not time to panic, set the course and let the weather do the work.
Last time we were sitting in top4 in the west, we picked up some depth farm D, hoping to solidify a solid farm year for the kids.
some big decisions to make next year, which is a great problem to have.
we are 5-3-2 in the last 10, which is good enough to stay in the picture.
NSH and CHI are still the ticket to beat, hungry teams include the Sharks this year after a late push last year, the resurgance of a familiar foe in a different jacket with the Kraken knocking on the playoffs door, stalwarts edmontom and the flames in the mix as well.
New-ish gm on the flames, but taking over a solid house,
New-ish gm on the ducks also in the picture right now, took over a bit of a beaten horse, hopefully no outlandish trades to send more goods to edmonton this year - cough kapanen cough,
Stars avs and kings are knocking on the playoff door.
Missing from the perennial converstaion is the bottom dwelling canucks, how can this be happening?
2 solid lines well above the 80ov mark on both of them, solid top4 d, i think maybe the G is a bit shaky, or the mix of IT/ST and role players may not be jelling, I certianly wouldn't count them out, luckily and without their 1st this year, it's a very uncharacteristic spot to be in for the vet gm.
If this was happening to me, I'd go ghost mode and 'please play again' next year for fear of making a stupid trade.
That is, unless there are some 'eager' GMs to be had ... time will tell.
7/12/2021 - 319 words