By Skylar Barth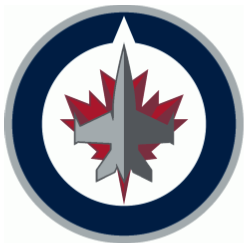 In years past, once a team reaches 80 points on the season, their chances of making the playoffs are exponentially increased.
Taking a look at the current standings, only Nashville has above eighty points in the West. The next closest is Philadelphia, with 78, in the East.
With most teams having roughly 20 games left, assuming .500 hockey continues to average, that means a team's potential point spread is +/-20pts.
This puts the Arizona Coyotes at 84pts on the season. If they hold on to 8th place, 84 could be the number to beat in the West.
And the number is comparable in the east at 85.
For teams to meet this target, that would mean everyone playing at exactly .500 hockey.
For the Jets however. The future looks thusly.
Winnipeg at Chicago*
Nashville at Winnipeg*
Winnipeg at Columbus
Nashville at Winnipeg*
Winnipeg at Dallas
Arizona at Winnipeg*
Winnipeg at Detroit
Philadelphia at Winnipeg*
Winnipeg at Dallas
Ottawa at Winnipeg
Winnipeg at Minnesota*
St. Louis at Winnipeg
San Jose at Winnipeg
Winnipeg at Minnesota*
Tampa Bay at Winnipeg*
Winnipeg at Colorado
Winnipeg at Nashville*
Pittsburgh at Winnipeg*
Winnipeg at Calgary*
11 tough matchups, out of 19.
If the rule above applies, the Jets just need to hold on to 5 wins in the next 19 to get to at least 80 pts.
While that is totally doable, it is expected to be a race to clinching a playoff spot.
With the return of Ilya Mikheyev, the Jets will be in their returned form. Max Domi wasn't able to bring consistency to the 2nd line as hoped. Will it be enough to return them to a possible home ice advantage series against Chicago or Edmonton? Time will tell.
The race to (at least) 80 is the next goal. With both endorsements met, the Jets will finally be in a position to send some players to camps this offseason. And if they are able to sign Patrick White, can field an almost identical team again with a stronger punch.
6/28/2020 - 318 words