By Anthony Matthews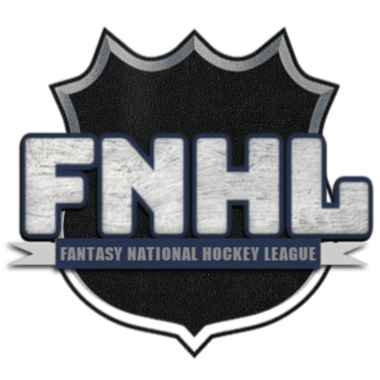 SJ - 16 seasons. 6 consecutive Pacific Division titles (the 7th was not to be so due to a tiebreaker). 6 sub 500 seasons. 3 seasons of a GAA of 3.00 or more. 61 shutouts. 3 consecutive (18-20) Jennings (with 3 different backups). 3 Vezina trophies (16, 17, 19). No Rings (that's just for everyone who will say you need to win a championship to be great - Marino anyone?)
Just some highlights of a lifetime Shark. (Those 5 years with Florida don't count in this article) Here's another stat. Those 500 wins came over just two contracts. In the off-season of 2009, Alvaro Montoya and the Sharks management orchestrated the longest contract in FNHL history. 15 years, $102 Million contract.
The Sharks faced off against a struggling Penguins team. Also against a GM who was initially critical of the managements decision on such a long contract at the time.
A 5-2 victory. But something happened at the Igloo. After Rakshani pretty much sealed the deal with almost 13 minutes left, no one left the building.
"It was something to see, something that the fans wanted to see and show their respect for. I mean your team isn't off to a great start this year, the opposing team isn't doing well either, but they shut you down. You are witnessing history. Every fan at the Pittsburgh game stayed. Regardless if they were Sharks fans, Pens fan, or don't even follow hockey. I'm not sure if it's something we'll see again. I mean at a home game the place would just be crazy. The party would have started after Rak's goal. But for an away game, for those fans to stick around and give the ovation that Montoya got...Amazing. Just AMAZING. The Penguins should be proud of their fanbase. The showed respect to a great player today." - Dan Rusanowsky, Sharks radio play by play.
"The drive for 5 (00) was something we were very much interested in for this coming season. We also want Alvaro to never wear another jersey. He's a Shark for life. The fan base has been able to watch the career of one of the greats, maybe even the best goalie to play in the FNHL." commented GM Anthony Matthews.
"It's great to be able to hit that number in one uniform. I hit the career mark 2 seasons ago, but it special when you can win 500 with one club. Not many do that any more. Players are all about moving to a winning club, they don't ride out the rough years anymore. That is when the real fans come out. That's what I stayed for. The love and support the San Jose area gave to me and my family is something we will never forget." Alvaro Montoya replied when asked about what is like to win 500 games with one team.
Peter Martin could not be reached for comment at this time. (I meant to, but procrastinated writing this article and never asked Pete for a comment)
The Sharks look to continue to turn their season around in the second half of a back to back against Arizona. Montoya is expected to get a rest after winning two in a row, last nights being his 64th shutout.
4/16/2020 - 540 words