By Skylar Barth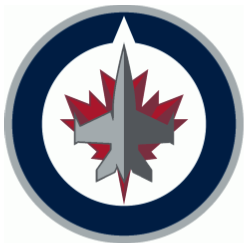 A new approach is happening in Winterpeg, this season will be one of the first where the Jets will not be buyers by the deadline. Although the Jets are having a good year, possibly great, in comparison to some others of late, they find themselves looking towards the future with some question marks. Is this the season to win it all? With this young core, with this set of D? We don't think so. We think the experience is well merited, and will do the club well overall, but we realize the competition in the West and will be looking to recoup some assets where we can as the next weeks unfold.
All that said, let's take a look at players who have 1 year remaining on the Jets roster.
In a top down manner, first up is Kyle Turris the relatively fast center. With great endurance and discipline, Turris stil has great edge work on his skates. His scoring stat line has dipped of recent, but time on the third and bottom lines with limited PP time could be the reason here. Still a valued asset, he has a conditional 2nd that will return to Pittsburg if moved, so he may find himself finishing out the year in the Peg. Turris is on par for another season, 13G/18A/31P on the 82pace, not bad for a 36yo netting 12-14TOI per night.
Turris rental cap hit: 1,155,000
Next up is offensive dynamo and just-coming-into-their-prime David Pastrnak. With the emergence of Mikheyev and Howden, and picking up Duclair off of waivers, and with Nylander and Collberg being groomed on RW for the top 6, and with prospects in the system, if the return is right for Pasta, he may find himself on one of these highly competitive teams, which could bode well for his career. We love the speed and strength Pasta brings to the game, and even though he is challenging for some of the best numbers in his career, we feel David may have more opportunities elsewhere. It will be an interesting off season if David stays with the club and the log jam forms. With 15g and 40points in 56 games, 10.6% with 142 shots in 18TOI per night, David could complement any top6, or play that offensive strong 3rd line game for deep contenders.
Pastrnak rental cap hit: 1,237,500
On the list, but likely not up for debate, is Brett Howden. We will never say never, and if teams rather Brett, and the return is right, then a spot clearly opens for David in the top 6, depending on how Duclair performs on the back half of this season. We will move on.
The third, and probably the biggest, is none other than long time mega performer super star Nino Niederreiter. Playing in a relegated 3rd and 4th lines, Nino has seemed to do the impossible. He is intense, strong, fast, he can skate, he has phenomenal control and passing capabiltiies and is defensively sound with a 79df rating. The EX and LD to match, Nino is a catalyst, and while he may be providing the energy from the bench, we have ran some test and are confident in moving forward, if it means the betterment of the team and our core future going into the next 2-4 seasons. Price will be high for such an impact player. But serious teams will have to consider if Nino makes sense for their championship run. Good for 25+ goals in a top6 and just shy of 80pts when given the time, nino is still 11g 43p in 56g with a +9 and 10.2% shooting average with just 18TOI per night, mostly 3rd 4th and PK.
Niederreiter rental cap hit: 2,640,000
Next up is Nylander and while he is a lock to stay with the club, as rumours around a long term deal are being worked on by both sides, akin to that of Domi last offseason, if the price is right ...
Same is to be said about Zaitsev and O'Rourke no plans to move either of these core defenders.
Last up is Josh Harding, a fantastic goaltender who was on the decline at age 38, but has shown he has enough gas in the tank. Currently one of the best goalies in the league, with minimum games played, and they are not curated starts, actually the opposite, Josh has found himself starting against some of the leagues most offensive powerhouse teams, and he has some great numbers to show for it. He has been to the show before, and with a 1.53GAA, 0.941sv% in 16 games he even has 1 shutout. The EX/LD is key here as those big games start stacking up. The return is expected to be something realistic here
Harding rental cap hit: 990,000
To recap:
Kyle Turris - 1,155,000
David Pastrnak - 1,237,500
Nino Niederreiter - 2,640,000
Josh Harding - 990,000
Which teams will look to add big? Which teams will look to tweak? And which teams will take the train to tank town for a chance at a generational talent.
1/17/2023 - 814 words