By Skylar Barth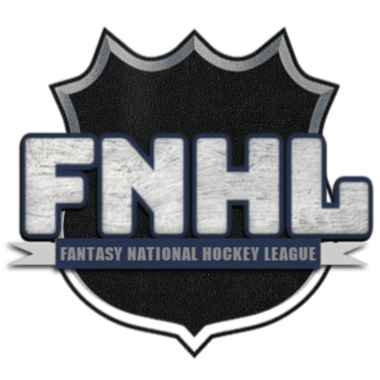 It is a goal scorers game.
*All figures will relate to goalies with >20gp unless otherwise stated.
No goalie has under 2.00 GAA. Only 5 goalies have a .915 or better sv%.
Lets take a look at some tenders all over the spectrum.
Jonathan Quick – Dallas Stars (best GAA)
21 GP – 7 W – 4 L – 2 T – 3 SO – 2.01 GAA – 777 MP – 385 SA – 26 GA – 0.932 SA%
Quick leads the league in GAA and SA%. Quick came off an odd year for him, only getting 19 starts while in Seattle. 6 wins, 3 losses, and 2 ties, no shutouts. A GAA of 2.21, and a .925sv%. Pretty impressive numbers in limited starts. Before that though, he played 32 for the Wild and 77 the year before for, oddly, Seattle. In this season with the Sharks, Quick had a poor showing, very poor. 3.68GAA and 879sv%. 21w 43l 7t 1so, barely passable, far from a no1 spot. Now, Dallas is looking to learn on the vet as their young core begins to gel. A slighltly larger role, on contract for another year, under 3M, could peak late and make it to 35+ if the uptick is strong.
Cam Talbot – Nashville Predators (next best GAA)
37 GP – 25 W – 7 L – 5 T – 3 SO – 2.11 GAA – 2217 MP – 906 SA – 78 GA – 0.914 SA%
Since coming over to Nashville from Detroit, the Preds must be very happy with their gamble on Talbot. He is fitting in well. Playing with world class defense may have something to do with it, but let's give credit where it's due and Cam Talbot is a front runner for Vezina.
Brad Thiessen – Vegas Golden Knights (most games played)
47 GP – 17 W – 29 L – 1 T – 2 SO – 3.37 GAA – 2617 MP – 1237 SA – 147 GA – 0.881 SA%
He is 32, he became a >.900 tender during his tenure with the Winnipeg Jets. The Jets couldn't find a way to make the cap work, and Big Bad Brad was looking for a raise. He found it out west where he had a good year, followed by a slightly less productive one. And now is the drop? 3 years left on the contract, that balloons up to 8.5. Some offseason camps perhaps? When you look at SA, he is up there, so maybe the question marks are more so around team defence and posession numbers. He has 2 SO on the year though, so you know he still has it within him. A jolt in the 2nd half is what the knights must be hoping for.
Honorable Mentions
Pekka Rinne - St. Louis Blues (most shots against)
46 GP – 19 W – 20 L – 6 T – 3 SO – 2.93 GAA – 2705 MP – 1388 SA – 132 GA – 0.905 SA%
Calvin Pickard - Montreal Canadiens (most shutouts)
39 GP – 18 W – 16 L – 5 T – 4 SO – 2.88 GAA – 2269 MP – 1053 SA – 109 GA – 0.896 SA%
Connor Hellebuyck - Ottawa Senators (6g win streak)
42 GP – 22 W – 14 L – 4 T – 3 SO – 2.32 GAA – 2352 MP – 1122 SA – 91 GA – 0.919 SA%
Collin Delia – Chicago Blackhawks (roty)
13* GP – 4 W – 1 L – 4 T – 0 SO – 2.37 GAA – 608 MP – 257 SA – 24 GA – 0.907 SA%
1/5/2023 - 557 words