By Duane Goetz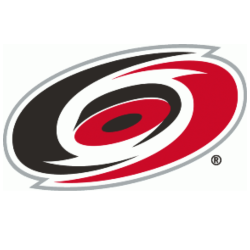 What an unexpected turn of events............he Canes appeared to have thrown in the towel on any hope of making the playoffs by moving their starter Tukka Rask and handing the rest of the season over to back up Niklas Svedberg. This move has
seemed to motivate the entire team in such a way that ever since Rask's departure, team defense has tightened and in the 21 games since the trade the team has a record of 10-7-1 clinching them a playoff spot with 1 game remaining.
Svedberg has provided equal as, if not better than, Rask numbers with a .903 save percentage.
Whether he can keep his solid play up or not during playoffs is yet to be seen, but he has injectected a real feeling of excitement and expectations for years to come.
8/1/2020 - 131 words