By Julian B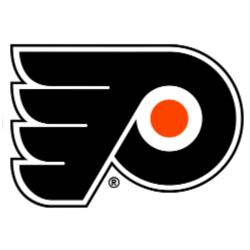 In the midst of a seven game win-streak, the Flyers have drastically improved their playoff hopes for 2025. They sit two points up on the Islanders for divisional lead and have an impressive +39 goal differential.
Richard Bachman struggled early on in the season but has enjoyed seven consecutive games of allowing two or less and a 0.932 save percentage. This gives the Flyers greater confidence in goal and the resurgence of Devan Dubnyk on their trade block. Dybnyk has performed well in his 14 appearances with a 2.50 goals against average and 0.904 save percentage. Dubnyk is on the final year of his 3 year contract with an AAV of $2.25 million. Should a team be interested in him as a rental, he would carry a small cap hit of $742,500.
In an effort to remain competitive while also keeping the future in mind, right winger Evgeni Dadonov has come up in deadline discussions. The 32 year old has 12 goals and 28 assist for 40 points on the season. His +13 ranks fifth on the team. His rental cap hit would come in at just $1,593,900.
On the farm side of things, the Flyers have allowed teams to talk with dman Raphael Diaz and forward Reilly Smith. Smith is having a career year on the Phantoms with 72 points through 55 contests.
The Flyers look to be a favourite out of the east through 55 games but are only expected to be minimal buyers at the deadline. They may look for defensive depth and/or could move an older player out to clear up cap and bring in a fresh face.
6/17/2020 - 268 words