By Nathan Erb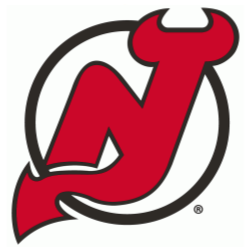 The New Jersey Devils matched last year's win total of 23 last night with a dominant 6-2 victory over the Boston Bruins. It magnifies how bad the Devils were last year. To meet their endorsement of winning 5 more games than last season, New Jersey needs to go just 5-24 over their last 29 games. Rookie Brady Tkachuk already met his endorsement of 15 goals.
With the trade deadline rapidly approaching, it's still uncertain if the Devils will stand pat or be sellers. "We have a good group of players here," said the Devils GM, "We certainly won't be buyers. We'll run with this group, or move a veteran or two to keep the rebuilding process moving."
New Jersey has several attractive options as rental players.
John Carlson has dropped off significantly after a long, successful career as a Devil. Still, the 31 year old would help a contending team.
Jonas Gustavsson in goal could be a cheap option for a team needing a better backup goalie.
And on defense, Nick Leddy, Dimitri Kulikov, and Kevin Shattenkirk are all set to become UFAs.
6/12/2020 - 184 words