By Nathan Erb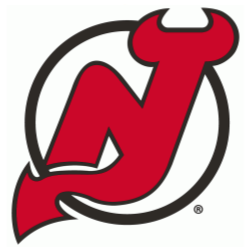 The season has been filled with hot streaks and slumps, and little in between. But the New Jersey Devils still find themselves clinging to a playoff spot as we pass the midway part of the season.
While the centerpieces of the team have remained largely the same, they have one more year of experience and chemistry, and are filling a bigger role. Here's a look at why New Jersey went from cellar-dwellar to playoff hopeful:
Goaltending
Last season, Jonathan Bernier quickly proved he was no longer an FNHL goalie. Detroit is finding that out the hard way again this year. Jonas Gustavsson was forced to carry the load last season, and Evan Fitzpatrick, a 19 year old 3rd round pick, was thrown to the wolves. In the offseason, New Jersey lured Pavel Francouz from the Czech Republic with a 3 year contract, which he's earning every night. Francouz has a winning record with a 2.85 and .904 save percentage. Gustavsson has had a few bad games skewing his stats, but has looked much more comfortable in a backup role.
Secondary Scoring
When the Devils first line didn't score last season, there was little chance the other lines would contribute. This season, the Devils can rely on anyone in their top 6. Most notably, offseason pickup Mark Jankowski is tied for the team lead with 35 points and is on pace to have a career year offensively. Even 3rd liner Alexander Killorn is on pace for 40 points after bouncing between the minors the past few years.
Brady Tkachuk
The Devils were the big losers of the draft lottery. As the team with the worst record, they ended up dropping to the 3rd overall pick. It may have been for the best. 1st overall Rasmus Dahlin is playing in the minors, and isn't even in the top 10 in scoring. 2nd overall Andrei Svechnikov is also in the minors, playing average hockey.
Meanwhile, the Devils saw Brady Tkachuk come into camp with the size and attitude of a power forward, and earned a spot in the top 6. Tkachuk already has 30 points, is 2nd on the team in hits, and 3rd on the team in shots. The 18 year old also hit his endorsement just half way through the season.
5/28/2020 - 371 words