By Nathan Erb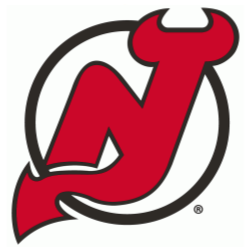 It wasn't long ago since the New Jersey Devils were the hottest team in the league. No one expected that to be sustainable as the team is in the midst of a rebuild. An injury to Nail Yakupov also derailed the offense.
Last night, the Devils defense collapsed, leaving Francouz and Gustavsson out to dry. The team will get a chance to put it behind them tonight as they take on the FNHL's last place team, the St. Louis Blues.
The Blues and Devils landed a trade last week which sent veteran Kevin Shattenkirk to the Devils along with a 3rd round pick for former 2nd rounder Andreas Athanasiou. Shattenkirk was brought in to round out the defense and give the team another point man on the powerplay. So far, it hasn't worked out. Shatty is pointless and a -5 in his last 3 games. Tonight he'll be the team's 7th defenseman. Another minor league deal this week sent Dylan DeMelo to the Winnipeg Jets for Oliver Kylington.
"We need to play a tighter defensive game," said the Devils GM, "We've had no problem filling the net this season, but that's been at the expense of giving up odd man chances." Despite the defensive lapses, newcomer from Europe Pavel Francouz has played well. The Czech goaltender is .500 with a 2.87GAA and .902 save percentage.
5/16/2020 - 224 words