By Nathan Erb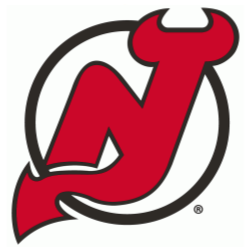 New Jersey Devils fans were ready for another season of rebuilding, and braced themselves for another bottom-of-the-league finish. While that could still happen, this team has a different feel than the team that started last season without a win in their first 10 games.
New Jersey is 8-2 over their last 10, but face a tough Minnesota Wild team at home tonight. The streak included an impressive run where in 3 of 4 games, they scored 7, 6, and 6 goals in those games.
The team is being led by reclamation project Nail Yakupov who appeared to plateau as middle 6 winger, but has shown the offensive brilliance that made him a former 1st overall pick. Yakupov leads the team with 23 points in 25 games. He missed the last 2 games with injury, but will return tonight.
Leading the way on the blueline is Alex Pietrangelo. Pietrangelo was a heavily-scrutinized unrestricted free agent signing, but is proving to be worth every cent of his nearly 7 million dollar contract. Pietrangelo has 21 points in 27 games and is on pace to have his best statistical season of his career.
Rookie Brady Tkachuk continues to prove he belows in the pros. The 18 year old has contributed offensively and physically. Tkachuk has 10 goals and 19 points; needing just 5 more goals to hit his endorsement.
And in goal, Pavel Francouz and Jonas Gustavsson have shared the net and while statistically not the top of the league, give New Jersey a chance to win every night.
4/25/2020 - 255 words