By Wesley W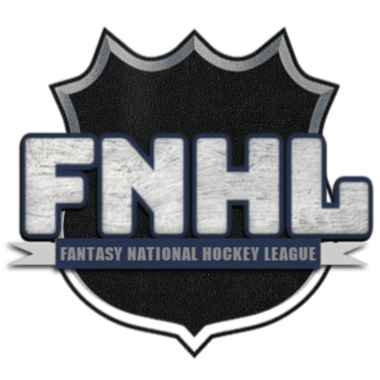 UFA PHASE: https://docs.google.com/spreadsheets/d/1sJ7F4IopIFIlyPVBV9CVecMYWt4LLEtAwW5j9ewWvis
RFA PHASE:https://docs.google.com/spreadsheets/d/1St7UUdm3tRQt6x0Ren9GCrEsWEXAt6W7rgtDo7Wm4MQ/
You should be prepared to look at the RFA sheet as soon as late tomorrow evening, and if you're shopping to send an offer right away or on thursday.
A UFA phase will be prepared for Saturday/Sunday.
ROSTER LOCK FRIDAY @ NOON EST: Key for maximizing available money to bid on the UFA market. Set your roster with a lines upload.
NOTICE: Contract re-signings are open. Email offers to: fnhlwalsh@gmail.com

Constantly updating re-signs: http://www.fnhlonline.com/Files/signings.txt
Draft Order: https://docs.google.com/spreadsheets/d/1lEEhXBwMMQVEMbIZ4kRqv2EkCGDSx_k_VwklLZH5EWk/
Draft List: https://docs.google.com/spreadsheets/d/1j3BhFMIE7BoN_3o51gMKUIhLoRQUgFwclVD4s5N0k9M
Feel free to email your drop protection purchases or any questions about ratings. Not available to any player traded / re-signed since we opened up the off-season.
- Drop protection on PA/PC/SC for skaters 23 and under (if your player has aged to 24, they're eligible!)
- PA/PC/SC limited to -1, or -2 if stat was 77+
- Drops should have been automatically limited, if not email in your free bump up along with any buybacks
- You can buyback up to 2 points on each of these players, $1M per point
- Added: Drop protection for 23 & under Goalies-- return your G to their prior ratings, price is $500,000 to $2M depending on how far they fell. Request your quote.- NOTE: As warned about last year, PA/PC would continue to see an adjustment downward. It was tougher this season. For the guys in the 70s that dropped, you may be better served saving your money and applying it elsewhere, or face a similar drop again without a better season
1/8/2022 - 248 words