Rumours Surface Around FNHL Restructuring *Updated
League Office to Release Official Statement
The FNHL has been under speculation over the last few seasons over its dedication from General Managers and league management. The league remains in full tact but discussions have picked up over its future. A few clubs have seen little to no participation in general duties and discussions and will be evaluated as we move forward.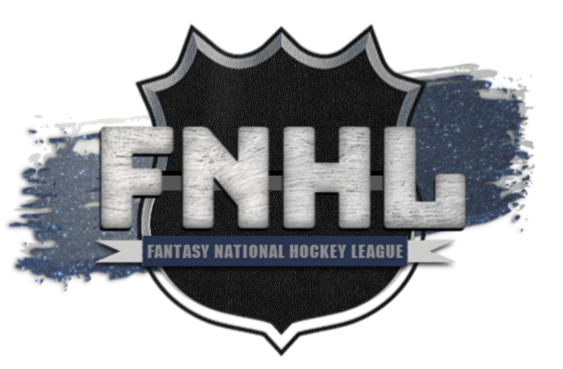 The league as a whole will likely move several pieces in terms of ownership and day to day duties. This will not negatively effect the completion of the 2024 campaign and playoffs. New rules and regulations are expected in the off-season which should come sooner than projected with an increase in schedule consistency. For teams that have managed to remain in playoff spots of their respected conferences this comes as a sigh of relief. Several teams are in position to compete for the league championship and the last thing they wanted to see was a halt in their success thus far. Montreal for one is looking for their fourth cup in five seasons. Sitting in second in the east, Philly looks to complete their climb to the number one seed. The western conference has familiar faces in Vancouver, Nashville and Chicago rounding out their top three. It is a bitter sweet time in the FNHL timeline but many believe this will be a time for increased involvement. The end goal is the rejuvenation of a league with an incredibly rich history to continue to build upon.

In other league news, two trades were completed this week following a dry spell of three months.

Trade #1
To WPG: Brad Thiessen + PHI 2024 Rnd 3 + PHI 2026 Rnd 3
To BOS: Daniel Delisle + Ivan Vishnevskiy + James Reimer + Kyle Clifford + Mitchell Marner

Essentially this is a Thiessen for Marner deal filling Winnipeg's obvious need for a starting goaltender. Despite his below average statistics this season Thiessen still netted the Bruins a blue chip prospect in Mitch Marner. If the Jets are able to resurrect Brad's stat-line they will have a starter at a reasonable $3.9million going into season 2025. Boston has elected to call up Marner to the pro roster and has seen a respectable performance of two assists and a +6 through four games. While this may not be best for Marner's development we suspect GM Jamie Coughlan will send Marner down should he not hit the scoresheet on a more consistent basis.

Trade #2
To PHI: Nicklas Backstrom
To TOR: Patrick Sharp + PHI 1st 2024

The Flyers are in position to make some serious noise in the second half of the season. Sitting just two points back of top seed Montreal, the Flyers were looking for some added veteran star presence to support their top line. Dylan Larkin has been moved back to the wing playing alongside Backstrom and Bourret. In return, the Leafs get a 36 year old Patrick Sharp, a veteran who achieved the 30 goal mark four times in his career. Sharp was slotted into the Leafs 2nd line at RW. The main prize here is Philly's first round draft choice in the 2024 draft. Time will tell who wins this trade, but it makes sense for both clubs in their current state.

UPDATE
Commissioner Dave Broche has temporarily stepped down as league commissioner after nearly 13 years on the job. Wesley Walsh has been announced as his replacement. The FNHL would be nowhere without the tireless and thankless work Dave Broche brought to the table during his strive to make this one of the best run leagues on the planet. Time will tell if he will step back into the commissioner role or take on a different executive position with the league.

Join me in congratulating our new commissioner; Wesley Walsh!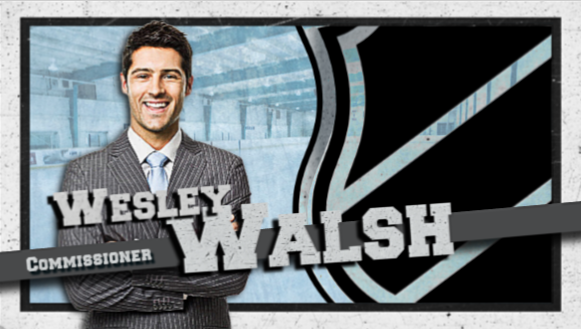 Posted: Tuesday, August 27, 2019
By: Julian Borrelli
Comments: (1) View/Leave Comment
Previous FNHL Headlines